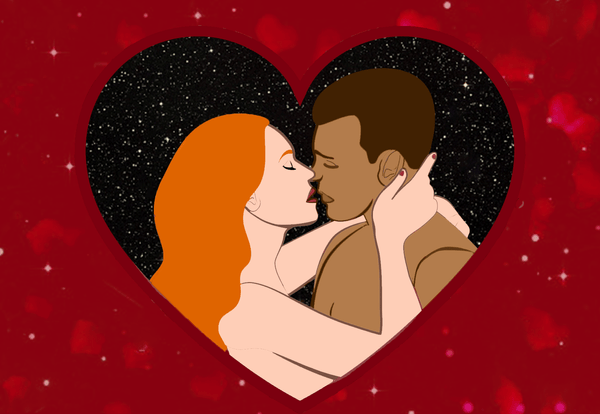 Wondering what to do on Valentine's Day this year? The popular couple's holiday is a time of love, romance and pure passion. Whether you've been with your significant other for years, months or weeks, it's always fun to plan something a little special for you and that certain someone. And at PinkCherry, we've come up with some perfect Valentine's Day date ideas that end with a decadent, sensual "treat" courtesy of our handpicked Valentine's Day sex toys.
1. Chocolate Making and Taste Testing
Instead of buying your partner some garbage chocolates from your local drugstore, why not make your own and learn from the pros? Buy two spots in a chocolate-making class and spend the evening learning how to make your very own delicious sweets. A lot of romantic date ideas involve chocolate — but throw some learning into the mix? Now you've got a recipe for sexy success.
If there aren't any classes near you, get creative. Sign up for a Masterclass in chocolate making and set up your very own class at home. Taste test along the way, taking turns licking chocolate off of each other. An added treat? Being in the comfort of your own home just means you're that much closer to the bedroom when things heat up. Because when it comes to getting it on, there are few things as sensual and seductive as ooey, gooey, melty chocolate. 
Romantic Treat: Sweet-Flavored Lube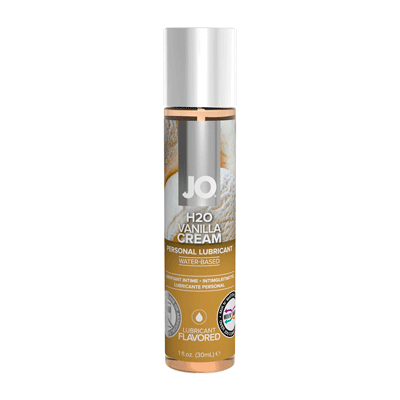 Continue the chocolate decadence theme of the evening with the sweet and silky Vanilla Cream Delight Flavored Lube. It's a clear water-based treat that can enhance sex through a deliciously smooth slide and a mouthwateringly sweet chocolate flavor. Plus, it's sugar-free and long-lasting for guiltless enjoyment. 
Naughty Treat: Cherry Massage Oil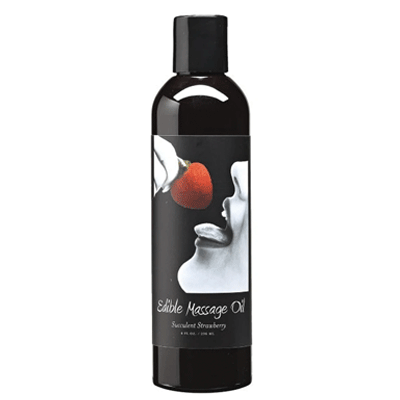 For a little naughty Valentine's day fun, add the irresistibly tasty Edible Massage Oil to your chocolatey-filled night. Play with it after giving your partner a sensual massage and make your way around their body tasting their sweet strawberry skin. 
2. A Burlesque Show
A good burlesque show is classy, sultry and erotic as hell. We're not gonna lie, that scene in Gossip Girl with Blair and Chuck in the burlesque club still gives us chills. A great date idea for Valentine's Day is to purchase tickets to a local show for you and your partner. There's something about snuggling up with your partner in a dimly lit room while being teased and tantalized that just gets you all hot and bothered. 
If you're up for a little adventure, wear a pair of nipple tassels or a mesh thong under your clothing to surprise your partner with a burlesque-inspired strip tease once you get home. Or, purchase something sexy for your partner to wear under their outfit on your big night out. It's a surefire way to ensure you're both revved up and ready to go as soon as you walk in the door at the end of the night.
Romantic Treat: Take Me Red
If you or your partner are looking for more romantic date ideas, opt for a lacy, soft and feminine piece of lingerie like the Take Me Away Red Chemise Set. With lace and mesh detailing, sexy garters and a matching thong, this lingerie set is perfect for someone who likes to be a little more coy and coquettish in the bedroom.
Naughty Treat: Cupless Lingerie
If you or your partner want to get a little freaky in the bedroom, or if you're simply looking to kick things up a notch, the  Lace Peek-a-Boo Bra & Panty Set can't be beaten. This sexy cupless teddy is perfectly designed with beautiful black lace to get you and your partner going in two seconds flat — guaranteed. 
3. Sexy Game Night
Sick of the same old same old every Valentine's Day? Date ideas that change things up are just the ticket — like staying in for a sexy game night for just the two of you. We love this idea as it's a fun and romantic way to explore each other and let loose. Whether you're a new couple looking to delve a little deeper or are long-term lovers that just want to let go of inhibitions and get kinky, Valentine's date ideas might not get more fun than this. 
A fun twist is to throw a few wild cards or dice into the mix. If the card is drawn or the die lands on a designated number, incorporate a new dildo or masturbator into your "turn."
Romantic Treat: Sex Dice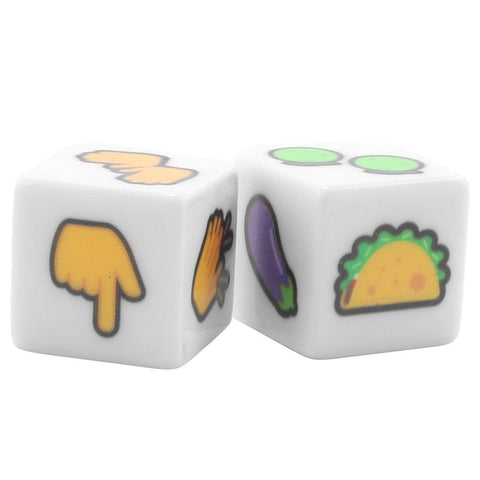 For a fun and flirty game, try the Sex Emoji Dice, the game where everybody gets lucky. This is a fun way to get a little more intimate with a new partner or just to re-explore each other in a light-hearted way. All you have to do is roll and enjoy!
Naughty Treat: Erotic Card Game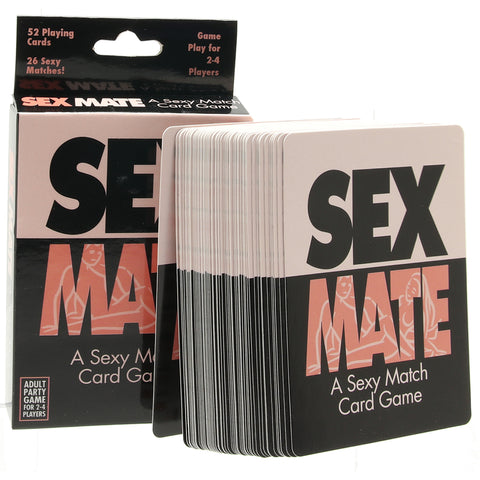 For a no-holds-barred evening of sex and seduction, you have to try the  Sex Mate Match Card Game . With 53 cards filled with kinky and suggesting positions, you'll never want to stop. This card game is the perfect way to give your partner a new and wild experience in the bedroom and take your Valentine's Day from tame to uninhibited.
4. A Spa Day
A full day at the spa with your partner or a simple couple's massage, is a sexy way to melt away the stress. Usually, a couple's massage takes place in a private room with two tables, allowing you both to bask in the relaxation, aromatherapy and massage oil. And being all oiled up, rubbery and relaxed together is definitely a romantic way to heighten pleasure and build that sexual tension throughout the day. It puts you in the perfect headspace for some superbly mind-blowing sex (we just ask that you wait until you get home). 
Keep the sexy spa atmosphere going when you get home with the use of massage oils, candles and stones. A slippery rub down by your partner is an erotic and luxurious experience that you'll want to replicate again and again. 
Romantic Treat: Massage Oil  
For a slow, sultry massage, treat your partner to the sweetly scented silkiness of Organics Tranquility Massage Oil . The calming scent of lavender, paired with the familiar scent of vanilla, awaken the senses and nourishes the skin. Simply drizzle a small amount over the erogenous zones and rub it in using your favorite techniques. 
Naughty Treat: Massage Candle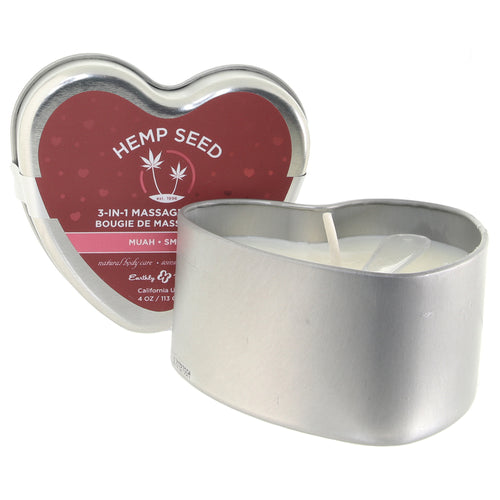 For an amped up massage, burn the Edible Massage Oil Heart Candle to delight and excite the senses. The indulgent scent soothes away stress and tension. Just light the candle and let it burn. Then, extinguish the flame and drizzle the heated wax all over your partner for a warm and sensual massage that's sure to get you both in the mood. 
5. A Couple's Cooking Class
Cooking together is one of the best ideas for Valentine's Day because it's hot, sensual and sexy as all get out. The smell of spices, the heat of the range, the sexy sizzling sounds of things cooking in the skillet. It's an intimate way to show your partner how much you care. Whether you book a cooking class or make something new at home, it's a fun and unique way to enjoy a meal this Valentine's Day. 
If you're cooking at home, try out a dish with some aphrodisiac powers. Want to add a little oomph? Wear an apron and nothing else. Just be careful around hot surfaces and spicy chili peppers!
Romantic Treat: Dessert-Flavored Lube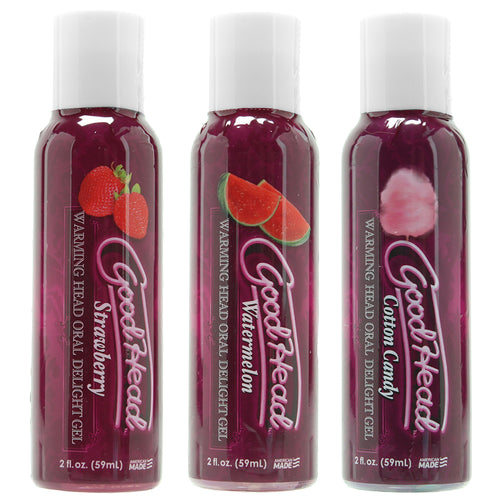 After dinner, take dessert into the bedroom with GoodHead Oral Delight Gel . These delectable and silky water-based lubes are practically made for Valentine's Day. 
Naughty Treat: Role-Play Lingerie
If you want to add a naughty twist to your at-home cooking date, slip into some role-play lingerie. Bring you or your partner's fantasies to life. But fair warning: Your partner won't be able to keep their hands off of you in these — so dinner is not guaranteed. 
Fulfill Your Romantic Date Ideas with the Help of PinkCherry
Looking for more ideas for Valentine's Day? You can't go wrong with our selection of Valentine's Day sex toy gifts. From lingerie and erotic games to strokers and sex swings — we'll give you and your partner plenty of Valentine's Day date ideas to make all of your desires come true. And don't forget to stock up on lubricant and lotion! If you have a question or need additional information, contact us today.