You don't have to be bothered by the size of your penis to consider using a penis pump. Yes, enhancement is definitely a common reason to use one, but it's not the only reason. There's no shame in wanting to use a penis pump or even feeling like you need one. But if all you're thinking of is added size, you might be missing other opportunities to enjoy yourself.
Treat Erectile Dysfunction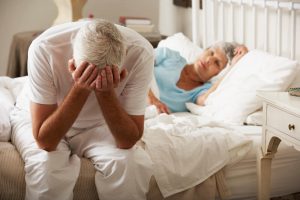 Today most people think of size when they think of a penis pump. In reality, the first uses of pumps, invented back in 1874, were for erectile dysfunction (ED). Before the little blue pill and all the other drugs hit the market, you either had to suffer with ED or find something that could draw the blood back into the penis. A vacuum pump was invested to do just that and, eventually, it was approved by the FDA as a legitimate medical device.
Pump your penis up until it's erect, slip a ring down the base of your shaft, and enjoy penetrative sex with your partner. It's a temporary fix, but it gives you back the ability to experience penetration again. A penis pump is a great alternative for people who can't take ED meds for some reason or just prefer a natural solution.
Use During Masturbation and Sex
Most guys think of a penis pump as something to give them a larger penis or make them erect. But even if you're completely happy with what nature gave you, it can be a great sex toy to use alone or with a partner. Depending on your size, you may need to look for a larger pump, but lube it up, pump away, and see how engorged you can become.
Maybe you get a handjob afterward that drives you crazy. Your partner might give you a blowjob or sit on your rod. Or, if you're going solo, you can enjoy how much you have to hold in your hand. Penis pumps don't have to be dirty little secrets. Much like a vibrator or a penis ring, they can be another tool to enhance your pleasure with or without a partner.
Add Stimulation and Sensation
Some people really enjoy the sensation of the pump drawing blood into their penis and giving them an erection — whether they're already hard or not. Sure, the orgasm will be great later, and yes, you'll look and feel bigger for a little while. But it's okay to enjoy the sensation of the pumping itself.
Everyone likes different things about sexual activity, and it's perfectly natural to enjoy a sex toy for more than one reason. If the sensation and added stimulation you get from pumping feels really good, go for it. There's no shame in it.
Enjoy Some Kinky Fun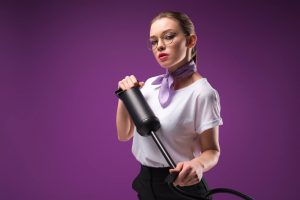 Are you curious about submission or orgasm control? Penis pumps make a great kinky sex toy if you're into having your junk "tortured" for your pleasure and your partner's amusement. How long can you handle being pumped? Will your partner make you bigger with the penis pump and then tease your shaft? Do you have a thing for being teased and humiliated for having a small penis?
Any toy can be kinked up, but penis pumps are great for submissives or bottoms who get off on a bit of orgasmic torture. Imagine being tied up, strapped down, or unable to move and watching your penis get pumped over and over again. If that sounds like a fun time to you, talk to your partner about adding a penis pump to your kinky playtime.
Increase the Size of Your Penis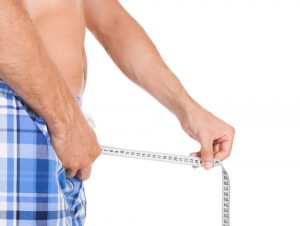 Of course, we have to mention that penis pumps are great for giving yourself a bigger penis, at least temporarily. You're harder, longer, and thicker, and for people with small penises, this can be a big deal. For the record, you don't have to have a big dong to have good sex or satisfy your partner, but if you want one, a penis pump will get you there.
Don't pretend you're not using it, and don't make it a dirty little secret. If you're in a relationship, be open and honest with your partner. They're going to notice the difference, and the last thing you want to do is feel awkward or have to hide your pumping habit. It's not healthy or good for future plans for sex. Just be real about it, and tell your partner what you're doing. They might even want to join in on the fun.
Conclusion
Yes, of course, penis pumps make your junk look bigger, but they're good for more than just that. Whether as an alternative treatment for ED or a sexy, fun, or kinky way to play, the right penis pump takes your pleasure to a new level. Don't be ashamed to admit you use one, and be open and honest with your partner about it. Believe us, they'll notice the difference so it's better to make it a fun thing you do together than something you hide.
Know someone who could use these tips? Share the infographic below!