I have mixed feelings about new year's resolutions. On the one hand, using the start of a new year as an opportunity to reset, review where you are, and consider where you want to go can be powerful. On the other hand, setting too many resolutions can be a recipe for frustration and failure. 
For many of us, especially those who are non-monogamous and/or don't live with our partner(s), 2020 has been quiet in the sex department thanks to the ongoing pandemic. We also don't know exactly how 2021 is going to look. 
With that said, I wanted to offer you five ideas for resolutions you can make to have a sexier 2021, whether you're partnered or single, vanilla or kinky. As always, take the things that work for you and leave the rest. 
Prioritize Pleasure
If you make only one resolution this year, make it this one. We all have busy lives with lots of conflicting responsibilities. This can mean that pleasure, including sex, gets put on the backburner far too often. 
But pleasure isn't a luxury or something we should only get when we've ticked everything off our to-do lists. Pleasure is essential for physical wellbeing and mental health. So in 2021, promise yourself you'll consistently prioritize pleasure in your life. You deserve it. 
Treat Yourself to Awesome Sex Toys
Whether you've never tried sex toys before or are looking to add to your collection, treating yourself to great sex toys is one of the best ways to take your sex life to the next level in 2021. Why not try a powerful wand vibrator, a glass butt plug, or a silicone stroker?
Whatever toys you invest in this year, make it a resolution to buy exclusively body-safe products. Look for non-toxic and non-porous materials such as silicone, borosilicate glass, stainless steel, or treated wood. These products can be a little more expensive than porous products or those containing phthalates, but they're better for your body – and, if you take care of them, will last you years!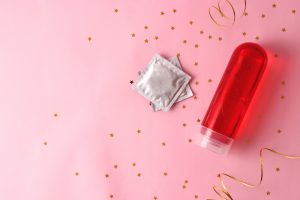 Make Friends with Lube
Lube makes every sexual activity better. There's a misconception that lube is only for anal sex or for when a person with a vulva isn't getting wet, but it's actually a great addition to any kind of sex. 
If you've never used lube before or only reach for it occasionally, make it a resolution to incorporate it into your play more often in 2021. Whether you're doing penetrative sex, oral sex, hand sex, or playing with toys, a good-quality lube can make things more comfortable and fun. It's not just for partnered sex, either. If you've never used lube during solo sex before, give it a go. 
A gentle water-based lube is a good bet for most bodies and is also compatible with all types of sex toys. Silicone-based and oil-based lubes can also feel great and offer a change of sensation, but make sure they're compatible with your toys and any barriers you're using before you start. 
Try Something New
"Variety is the spice of life," as the saying goes. So make it your resolution to try something new for the new year. 
This could take many different forms. We've already mentioned trying out new toys. But what about watching some new porn or reading some new erotica? You could experiment with different roleplay scenarios, try spanking, learn how to tie your partner up, or play with hot wax.  Feeling really adventurous? Why not check out a sex party or swinger's club? 
The beauty of this resolution is that there's no right or wrong way to do it. If everyone involved is consenting and having fun, you're doing great. You're limited only by your imagination.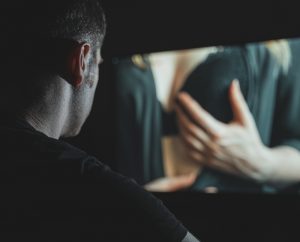 Pay for Your Porn 
Chances are, you pay for many of the other kinds of entertainment you enjoy, from TV and films to books. Porn is also a form of entertainment that users should be paying for, whether you buy clips directly from performers, buy videos on sites like Manyvids, or subscribe to your favorite performers' OnlyFans channels. 
Paying for your porn has numerous advantages. You're supporting the workers who make the content you love, which enables them to feed their families, pay their bills, and make more delicious content for their fans. Paying also means you avoid contributing to the enormous problem of stolen content online. (Free tube sites republish work that would normally be behind a paywall without compensating the performers.) 
You can feel confident that the content was produced and published consensually. And you'll be able to get access to all kinds of amazing, creative work that isn't available on the free porn streaming sites. 
Conclusion
What are your 2021 sexy new year's resolutions? We'd love to know what you're looking forward to this year and how you're planning to level up your sex life. Let us know in the comments!