Black Friday is the biggest shopping day of the year. Most people think about buying things from big-box retailers: clothes, kitchen items, computers, games, etc. But there's one thing you might not immediately think of, but maybe you should. Black Friday is also a great day to buy a new sex toy.
Yes, we're biased, but it's also true. Whether you shop here at Jack and Jill Adult or somewhere else, there are legitimately good reasons to buy sex toys during Black Friday. That's true whether you're buying a gift or something for yourself.
Reason 1: All the Sales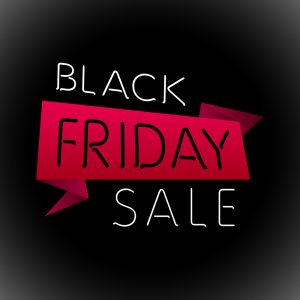 Big retailers aren't the only ones spreading holiday cheer with a good discount. Sex toy stores (ahem, like Jack and Jill Adult) do too. High-end, luxury sex toys that are always too pricey the rest of the year become more affordable once the Black Friday sales kick in. You can get a better sex toy for less money, whether you shop for yourself, a friend, or your partner.
We all want to make our cash stretch a little farther, and that includes when we buy products designed to make us feel good and get us off. If you're the type who hates to pay full price for anything, even for your own orgasms, now is the perfect time to buy a sex toy you've always wanted.
Reason 2: Lots of New Products
Like other types of retailers, sex toy companies tend to add new items or drop new releases around the holidays. You're already shopping, and you might already have a brand's standard product. This is a great time to find something completely new and interesting, including from your favorite sex toy shop.
When you shop for sex toys, you might find all new brands you never heard of or your favorite toy brand might release a new design or upgraded model. Sometimes you get lucky that the price on the original model drops, so you get the "old: one for less. Either way, this is the time of year to explore all the new sex toys hitting the shops and sites.
Reason 3: To Make the Holiday Feel Special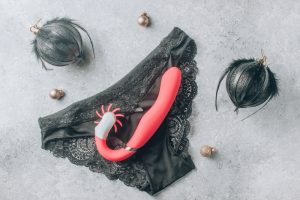 Plan to spend a lot of time at home by yourself this holiday season? Why not make it more fun and enjoyable with a new sex toy or two (or five)? Maybe it's just you and your significant other this year (thanks, COVID). Buying a sex toy for you both to enjoy will definitely be better than doom scrolling through Twitter while pretending to watch whatever's on Netflix and eating cold pizza.
This could be the best time to buy a new sexy costume or lingerie and try a role play fantasy together. Maybe you really want to masturbate your way through the holidays. Black Friday is a great time to shop and make the holidays even better, whether you're going solo or you have some time to spend with your partner.
Reason 4: You Need a Break from Other Shopping
Maybe you don't need a break — you can also consider it a reward for getting your shopping done. If you find online shopping for gifts stressful or exhausting, consider sex toy shopping for yourself as a break from the insanity. After you've purchased the "hottest" items of the year and virtually elbowed people out of your way to get items in your online cart, unwind by browsing BDSM toys, vibrators, or prostate massagers.
Drink a beer, sip some wine, enjoy hot chocolate, whatever you like, and scroll through the different ways you plan to get off when the shopping madness is over and your new toy arrives in the mail.
Reason 5: Because You Can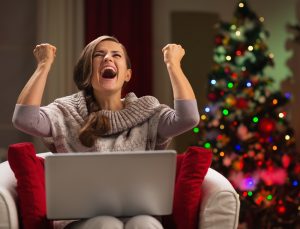 Do we really need to justify everything we do? Including buying something that's meant specifically for pleasure? We don't think so. Buy a new sex toy on Black Friday because you want to. Whether you want to shop for yourself guilt-free or you just want more sexual pleasure in your life, you don't have to explain yourself to anyone.
If you'd buy a new sex toy on a random Tuesday in the summer, why not buy one now? Of course, we definitely understand the need to budget. But if you get a few good deals on your gift-buying, there's nothing wrong with using that savings to buy a new sex toy, too.
Conclusion
Indulge in self-pleasure this holiday season with a new sex toy. Pay a lot less when you shop on Black Friday and throughout the holiday season, and get more orgasms from now until the new year. With the stress of the holidays and the pandemic colliding, as we desperately wait for 2020 to finally end, you definitely deserve both the toy and the pleasure you'll get from it.
Do you buy sex toys or anything else for yourself on Black Friday? Have you ever gotten a really good deal on a new toy at this time of year? Share your experience with us in the comments below!