This isn't the first time we've busted kinky BDSM myths here at Jack and Jill, and it might not be the last. BDSM and kinky sex (technically two different things) are a lot of fun, get better with good sex toys, and get a lot of people off. But for people who think they might be interested in kink or who want to explore more, there are a lot of BDSM myths out there that need busting.
You Have Be One Thing All the Time
Most of the time, people think of this in terms of dominant/top or submissive/bottom. If you say you're a dominant, it's thought you have to always be dominant, and the same with a submissive. But switches are real people — kinksters who are able and willing to go back and forth based on the person they're with or how they feel. It's true in other forms of BDSM, too.
Some people who identify as sadists – meaning they like to cause consensual pain – might also enjoy receiving pain from the right person. You're no more or less kinky if you like both sides of an activity. Finding what you enjoy in BDSM is supposed to be about pleasure, fun, and satisfaction. If you're the type who likes it all, go for it!
24/7 Dominance and Submission Isn't Possible
It may be impossible to walk around naked every second of the day (eventually you have to leave your house). And getting a spanking every moment of the day is impractical, at best, and dangerous, at worst. But 24/7 dominance and submission (D/s), while not always easy, is possible for people who want to explore that side of BDSM.
What throws people off, it seems, is that they have this picture of crawling, kneeling, and lots of groveling. No, that's not possible to do while you're at work or taking care of the kids. But following protocols and rules, being respectful, and deferring to the dominant partner are more than possible. As long as you stay flexible and communicate often, if 24/7 is what you want and your partner is willing, it's worth a try.
If You Like Bondage, You Have to Like Rope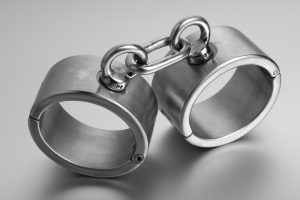 Yes, rope bondage is a thing, and people who enjoy it, adore it. Rope bunnies and riggers are a legitimate part of the BDSM experience. But rope isn't required for all forms of bondage. Honor bondage involves nothing except a desire to do as the top or dominant tells you — usually, staying in a specific position until being given permission to move.
Under the bed restraints, spreader bars, bondage tape, and yes, even fuzzy handcuffs are all toys you can use to explore bondage with a partner. They make things easier and let you focus on your partner and whatever other kinky ideas you've both come up with for the moment. If you want to try rope, go for it. But if you want to use other sex toys, you're definitely still into bondage.
To Be a Dominant, You Have to Be Strict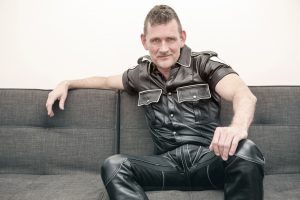 Other words used to describe dominant people include harsh, mean, hard (and not the good kind), intimidating, and scary. Do some people like to be that kind of dominant partner with submissive partners who enjoy it, too? Of course! But that's not the only way to behave and act.
Some dominants are pranksters and silly. Others are very relaxed and don't want a lot of rules. Dominants can be gentle or forceful. What matters is what works for their personality and the relationship they're in. Barking orders, calling someone names, and dishing out discipline isn't the only way to be in control. And if that behavior isn't consented to by a submissive (and doesn't make them feel good), it isn't dominant behavior at all.
Oral Sex is a Submissive Act
Oral sex is about one thing, and one thing only — pleasure. Can it be performed in ways that are very submissive? Absolutely. Face-sitting and throat-f*cking are real things that can be very submissive acts. Can you make a game out of genital worship as a dominant with a submissive partner? Definitely.
But giving your partner pleasure because oral sex makes them feel good is a perfect reason to do it. Just as exerting control with nothing but your tongue is a great reason, too. Ask any submissive who's ever had oral sex performed on them by a dominant partner. They know exactly who was in charge.
Conclusion
There are a few truths in BDSM: you need informed and enthusiastic consent of everyone involved. Communication is absolutely required – you can't have consent without it. Playing safe protects everyone. But the rest? All the things that you should or shouldn't do? It's probably just another BDSM myth.
Did you believe any of these myths about BDSM? Are there other myths you wish would go away? Share with us in the comments below!