Thanks to social media, online profiles, and the ability to connect to anyone at almost anytime, long distance relationships (LDRs) are more prevalent than ever before. With a few taps on your phone, you can meet someone in another time zone or on another continent. Connection is almost too easy.
The hard part is taking the mild flirtation and your budding feelings and allowing it to grow into something more. Some relationships aren't meant to make it past the two hour sexting session you had at midnight. But sometimes, when people find one another, there's a spark that neither wants to let go of.
Long distance relationships are difficult. They require more communication and more flexibility than other relationships. You have to be much more creative in every detail, including how you'll get each other off. If you're wondering if sex is even possible in a long distance relationship, check out these ideas for keeping your LDR hot and exciting.
Skype Sex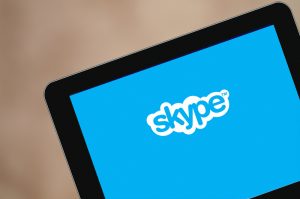 Back in the day, it was phone sex – which is still a great way to masturbate and connect to your partner – but now, it's Skype. Maybe you prefer Facetime or Google Hangouts, but either way, you're video chatting. Ideally, use your tablet, laptop, or computer so you can go hands free. The idea is to see your partner and be seen by them.
You can make it as kinky or vanilla as you want. Talk dirty. Show the other how you touch yourself. The point is to spend time together naked even if an entire ocean separates you. It may be awkward at first, but after a while you may find you crave those sessions with each other. Getting naked on Skype is a way to connect that you can't have at any other time while you're apart.
Sexting
The only time a picture of your genitals is okay is when someone consents to it. During a long distance relationship, consent isn't just given. Those pics might be begged for. You can share so much more than body parts, though. Fantasize together through short, quick texts. Take video of yourself naked or nearly so ,touching all the places your partner wishes they could touch. Tell your partner how hot they make you.
If "dirty talk" is awkward for you, maybe "dirty texts" are easier. Write out all your sexy (or kinky, dirty) thoughts. Tell your partner what you want to do to and with them. The best part is that when you're together again, you may be able to act on your desires that you've only been able to text about.
Watch Porn Together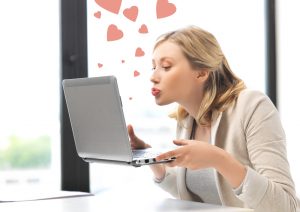 In a long distance relationship, you find ways to connect that you'd never consider before. Watch the same movie on Netflix at the same time. Live tweet your favorite show. Share articles and images you find online that are meaningful to your relationship. A quick text, short email, or tweet lets you experience life together even if you're apart.
You can do this with porn, too. Jump on Skype, call each other, or however you connect, but watch whatever turns you on or your biggest fantasy. Let yourself imagine how you'd play out the scene together. Masturbate together. You're exploring your desires, getting off, and spending time together in a sexy way. It's not the same as being together, but it still feels good.
Use Sex Toys
This isn't the "buy a vibrator for yourself" advice. Long distance relationships are more common than ever before, and the sex toy industry has noticed. More toys, primarily vibrators, work off of a mobile app that lets you shrink the distance between each other. One of you uses the toy on your body, and the other partner controls it from their phone.
We-Vibe, Remoji, and Vibratissimo make vibrators that work through mobile app. Some require a closer range, but others allow you both to access the toy and each other by mobile app. Kiiroo has created a virtual reality experience for couples with the Onyx and Pearl set that allows you to feel each other from a distance.
Conclusion
Long distance relationships are challenging. You wait weeks, sometimes months, to visit. The sex you have is primarily masturbation. Phone calls or text messages never happen fast enough. LDRs require more work than other relationships. Your sex life doesn't have to be a complete pain, though. With some creativity and a willingness to say and do whatever sexy things come to your mind, you can both be satisfied until you can be together again.
Want to let your LDR bae know what you want to do with them? Share our infographic below!