Not everyone who wants multiple orgasms can have them, not easily at least. Maybe your head can't quiet down long enough to relax. Sometimes the stimulation you're getting isn't quite right. It may be just the way you're wired.
While not every sexual encounter with yourself or your partner has to end in an orgasm, they're definitely nice to have. While women have an easier time of achieving multiple orgasms than men, there are no hard and fast rules. Everybody is different. Some men can have multiple orgasms over a few hours. Some women never get past one single orgasm.
If you're curious about whether you could experience multiple orgasms – big or small – you may need external help in the form of vibrators, massagers, and other toys. Like everything else about your sex life, finding what works requires experimentation and patience. To play with yourself (pun intended) and your orgasms, you might want to try one or more of these sex toys.
Original Magic Wand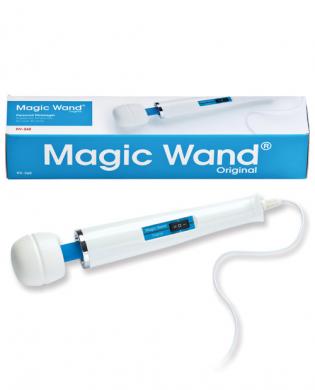 The Original Magic Wand, commonly known as the Hitachi, and it's the original in ripping multiple orgasms out of your body. The large head can cover the majority of a vulva, especially the clitoris. Don't think it can't be used on a penis, as well, though. The severe vibrations and the gigantic head combine to create a wave of orgasms for some people that simply can't be stopped.
The first version, and still the most common option, plugs into the wall through an electrical cord and has two settings – low and high. For some people, low is higher than anything they've ever experienced and the high setting is almost painful. For others, the highest setting is the only thing that brings them even one orgasm, let alone multiples. If you're sensitive to the strong vibrations, you may want to keep a cloth between you and the massager until you become used to the feeling.
Don't like the idea of a cord? There's a rechargeable version that is still just as powerful as the original.
Womanizer Pro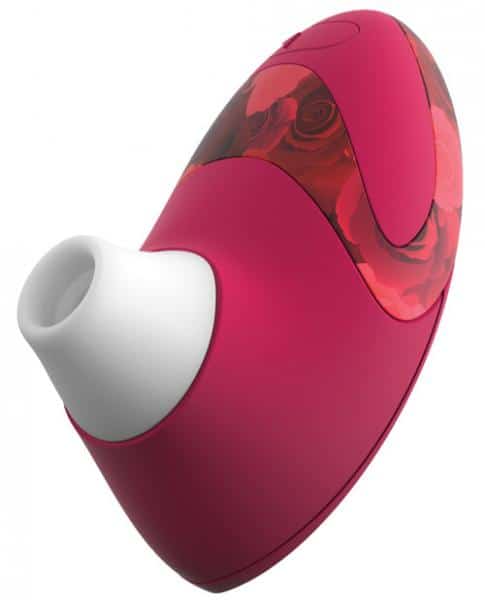 What sets the Womanizer Pro apart from most other toys is that it doesn't rely on vibration alone. Plenty of users are nervous or skeptical when they find out about the suction aspect of this vibrator. Until they try it. Some even underestimate the toy until they place it on their clitoris.
The added suction couples with the vibrations from the toy are enough to send most users into orbit. Reviewers frequently comment on how different and good it feels on their body. Some are also surprised by how quickly the first climax hits them, followed by more orgasms. For the person who has had trouble finding a toy that stimulates in just the right way, the Womanizer Pro becomes their go-to option.
Keri by Svakom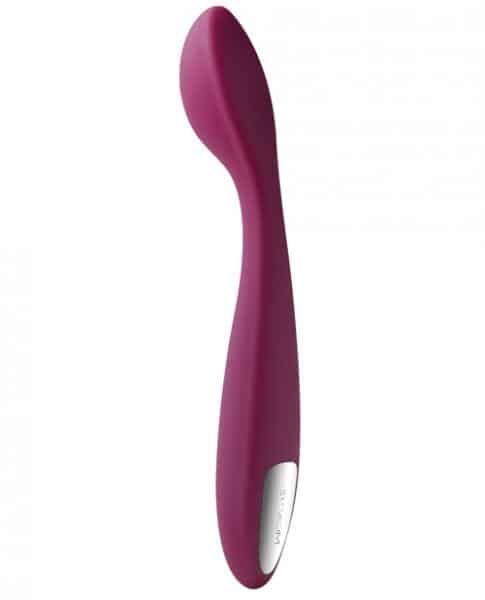 Don't let the slight look of this clitoral vibrator fool you. The Keri by Svakom packs a punch. It is meant to be used primarily on the clitoris, although you can always play with sensations in other ways on your body. Because the vibrations are concentrated in one spot, you'll feel it more quickly than you might with other toys that distribute the sensations in a different way.
You've got five settings to play with. One is even called "Climax Mode" and they're not wrong. These orgasms aren't ripped from your body the way the Original Magic Wand might. Instead, they're pulled gently to the surface. If you're capable of more, they'll soon follow.
Billy Deep P-Spot Massager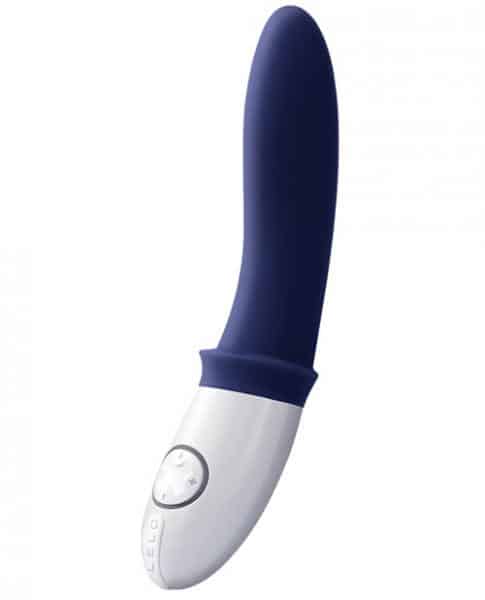 If female bodies can have the g-spot, then guys can have the p-spot. In this case, we're talking about the prostate. The Billy Deep P-Spot Massager doesn't promise multiple orgasms – and it shouldn't. But if you're capable of having more than one while having sexy fun with your partner or alone, stimulating your prostate will certainly help. Even if it doesn't help, you'll have a fun time trying.
Made by Lelo, this is another way for you to get off. Think of it as your own vibrator but for anal play. Even if you aren't looking for multiple orgasms, you'll definitely experience new sensations. Users who've tried it report bigger, more powerful orgasms. That may be worth the effort alone, making a second or third orgasm icing on the cake.
Conclusion
No toy can guarantee multiple orgasms, but finding one that hits your spot just right can help. Everybody is unique and every vibrator will make you feel something different. If multiple orgasms are something you want to try, look for a heavier massager or a sex toy that offers stimulation in a new and different way.
Most importantly, don't stress yourself out trying to hit some arbitrary magical mark like the number of orgasms you have. The point of playing with toys, and yourself, is to have fun and enjoy the experience. The more you worry and stress about your orgasm count, the less likely you'll be to achieve your goal.
Have you had multiple orgasms in the past? Did you use a special toy or a new technique? Share with us in the comments below.