No one should wait until a specific day of the year to explore sexual desire, pleasure, and identity. Any day is a good day to embrace yourself more fully. That being said, International Women's Day is a day to celebrate women's accomplishments in all parts of life, while also pushing more for more equality in the world. One place where we can do this is in the bedroom. Embrace who you are and what you want without shame or fear.
We went to the experts and asked for their tips on what you can do this International Women's Day.
Figure Out What You Want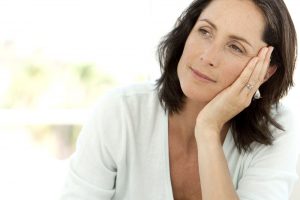 According to New York therapist Tzlil Hertzberg (mytherapist.nyc/tzlil), today is a day to "proclaim what matters to you, regardless of the 'shoulds.' All of the conceptions of how women should be typically stem from entrenched gender norms. Women should want children, They should want to prioritize family over career, and they should be givers and think of themselves last." None of these "shoulds" helps you figure out what you want.
"If you want your relationship to look different, to be comprised of more than one person or gender, ignore the shoulds," says Hertzberg. "You have agency over the type of life you want to live."
Talk to Your Partner About What You Want
If you're in a relationship, it's not enough to figure out what you want. Next you need to discuss it with your partner. Sex educator Suzannah Weiss advises starting with the positive. "Talk to your partner about your sex life to celebrate what's going well and what could be done even better. Stay positive. Ask questions like "you know what I love about your sex life?" or "is there anything new you want to try?" Start the conversation by saying, "I was thinking it'd be fun if we…"
Hertzberg agrees. "You can start to celebrate your pleasure by giving directions and feedback to what feels good for you. Dictate the terms of the sexual encounter and if that feels like too much, practice asking for a specific position or any other thing that works for you like dirty talk."
Talk to Your Friends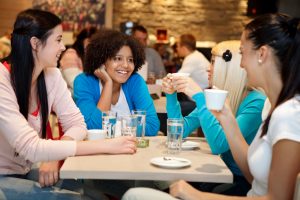 Figuring out what you want and who you are can be difficult, especially in a world where sex is stigmatized and considered taboo. Talking to your friends may offer insight and help you find your way. "I recommend talking openly about sex with friends to normalize the subject and create opportunities for identification and self-acceptance. A free dialogue is a demonstration of tolerance and lack of judgment, both of which are necessary to eliminate sexual stigma," advises Brianne McGuire, podcast host and founder of GRAPHICPAINT.
It's in these conversations, you may discover that you're not alone in your thoughts and desires. You may also receive much-needed support and validation as you begin your journey of self-discovery.
Make Time for Sexual Self-Discovery
Beyond thinking about your sexual desires and talking about them with people you trust, there's a lot to be said for diving into your own sexual pleasure to learn more about yourself.
"Masturbation is a wonderful tool for discovery, self-knowledge, and pleasure. And try a new toy!" advises McGuire. Weiss agrees. "Go to a sex shop to pick something out and schedule a night in with it. You can even take yourself out on a whole date. Go out to dinner by yourself, and then go home to have sex with yourself!"
Want something more sensual? Weiss suggests trying erotic massage, no partner required. "Get some coconut oil or another oil you like and massage your breasts, genitals, and any other part of your body you'd like to, going slowly and luxuriating in the sensations."
"Another way to embrace one's sexuality is through exploration, either through media or activity. Begin searching for writing, imagery, or pornography that covers an area of interest or curiosity. Join a Meetup or a site like Fetlife to find sex-positive events and likeminded individuals," advises McGuire.
And if you want to try something calming and erotic that you can do from your own bedroom, Weiss suggests sex meditation. And yes, there's an app for that. "The app Inscape has a few meditations specifically to help women get into their bodies and experience their sexuality on a deeper level." She also suggests Layla Martin's "honey pot" exercise, "where you imagine basking all your sexual organs in honey."
Conclusion
You don't need to wait for International Women's Day to get in touch with your sexual desires and your body. But if you haven't focused on yourself or your desires, now is as good a time as ever. Think about what you want, talk about it with people you trust, and get in touch (pun intended) with whatever arouses you. When you're ready to try a new sex toy in your journey to sexual pleasure, Jack and Jill Adult store has what you need.