There are a lot of sexy and kinky reasons to try a sex swing the next time you want to get freaky with your partner. But one of the most satisfying is that the swinging motion lets you go faster, slower, and find your own unique rhythm. That doesn't mean you can't benefit from a little melodic help in the process.
Whether you want your sex to move fast, slow, or somewhere in between or if you like the seduction of a guitar riff or a poppin' beat, there's a song to help you find a good rhythm. Check out these 39 to add to your sex swing playlist — or the playlist you've got to turn on any time you get naked.
Guitar Riffs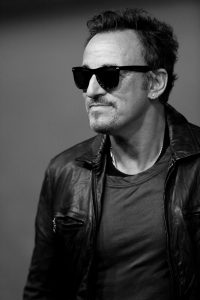 Do you love the licks and riffs and sweet sounds of a guitar? Are you a hard core rock fan who craves screaming guitars or prefer the dulcet tones of an acoustic guitar and little else? No matter which you choose, at least one of these songs will get you into a sexy rhythm for your sex swing fun.
Wicked Game by Chris Isaak
I'm on Fire by Bruce Springsteen
Closer by Nine Inch Nails
Ball and Biscuit by the White Stripes
Seven Nation Army by the White Stripes
I Feel You by Depeche Mode
Your Body is a Wonderland by John Mayer
Back in Black by AC/DC
Sail by AWOLNATION
Awake by Godsmack
Sex on Fire by Kings of Leon
Sex and Candy by Marcy Playground
Bang Bang by Green Day
Poppin' Beats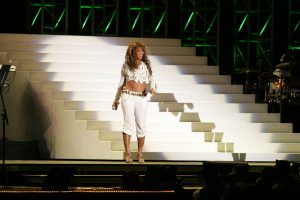 It's not hard to find a hip-hop, pop, rap, or R&B song that's perfect for sex, whether you want it hard and rough or slow and sexy. That a lot of them are about sex or make you feel sexy while you're listening to them definitely helps. If these aren't on your playlist yet, maybe they should be.
Push It by Salt-n-Pepa
Sexxx Dreams by Lady Gaga
Kiss It Better by Rihanna
"Pony" by Ginuwine
I'm a Slave 4 U by Britney Spears
Can I Get a…by Jay-Z
Side to Side by Ariana Grande
Anaconda by Nicki Minaj
Video Phone by Beyonce
Bon Appetit by Katy Perry
Naughty Girl by Beyonce
FutureSex/LoveSounds by Justin Timberlake
Pussy Monster by Lil Wayne
Taking it Back Old School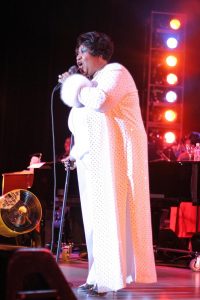 How you define "old school" depends on just how old you are, but this list includes songs from the 1950s through to the 80s. But they all have one thing in common — they're exactly the kind of song you need to find your sex rhythm — in a sex swing or not.
Like a Virgin by Madonna
I Want Your Sex by George Michael
Sexual Healing by Marvin Gaye
Fever by Peggy Lee
Sex Machine by James Brown
Satisfaction by The Rolling Stones
Moonage Daydream by David Bowie
Feel Like Makin' Love by Roberta Flack
Lay It Down by Al Green
Can't Get Enough of Your Love by Barry White
I Just Wanna Make Love to You by Etta James
Love to Love You Baby by Donna Summers
Do Right Woman, Do Right Man by Aretha Franklin
Conclusion
Some of these songs are definitely and explicitly about sex, and some aren't. It's really about the way they make you feel while you're straddling your partner or being straddled in your sex swing. The push and pull of a swing gives you a lot more control over the sex you have. The music you load in your playlist helps you find the rhythm to match your sexy mood. There's no right or wrong, just what gets you and your partner turned on and ready to be naked together.
Have you ever listened to music while you used a sex swing? What's your favorite song to get sexy to? Comment below and let us know!