The holidays are here, and you've probably got a long list of gifts to buy for everyone in your life. What are you and your partner doing for yourselves this year? Instead of buying a new kitchen appliance together, why not buy a couple's sex toy instead?
Not sure what to choose? We've got recommendations based on what kind of sex you'd like to be having! Check out our 2020 holiday gift guide to find the perfect toy you can enjoy together.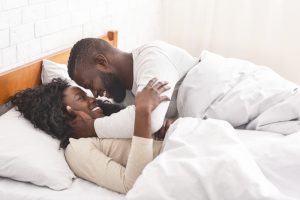 Spicing Up Your Sex Life
Relationships get into routines. One moment you're hot and heavy for each other, the next thing you know five years as passed, and you only have sex once a month. You're not doomed to a boring sex life forever.
For couples looking to spice things up with new types of sexual pleasure, you have so many choices. It's easy to get overwhelmed. Here are a few things to put on your wish list.
Vibrating Penis Rings
For better penetrative sex together, vibrating penis rings are the way to go. He gets a harder erection and better orgasm. She gets clitoral stimulation with each thrusting stroke. Try the Sensuelle Bullet Ring from a couples sex toy built to last.
Finger Vibrators
Small, discreet, and less intimidating than their larger counterparts, finger vibrators take your touch and make it better. Let your fingers do the walking and the vibe do the work. Add the Hot Octopuss Digit Finger Vibrator or the VeDO Kimi Dual Finger Vibe to your gift list. You won't be able to keep your hands off each other!
Butt Plugs
Want to try anal, but don't want to commit to full-on anal sex yet? Start with a butt plug. You can get one for each partner or just one for whoever wants to be plugged! For something pretty, try Booty Bling with a jeweled base. For a total beginner, stick with something small and less intimidating like the Mood Naughty Butt Plug. And don't forget to buy lube!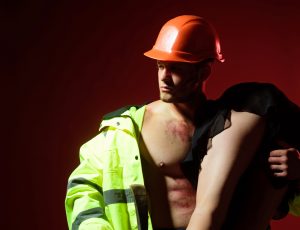 Taking Your Sex Life to a New Level
Okay, you've spiced things up all year long, and now you're ready to take it to a whole new level. Make sure you've talked about your desires with your partner and shop together if possible. That's the easiest way to make sure you get a couples sex toy you will both enjoy!
Ready to get adventurous? Here are a few ideas for you.
Strap-On Sex
Want to explore the fun and pleasure of strap-on sex together? You're not alone! Plenty of couples enjoy this form of penetrative sex. If you're completely new to it, pick a kit with multiple dildos like the Strap U Double G Deluxe Kit. For couples who want to take your strap-on sex to a new level, consider a strapless option like the Love Rider Rechargeable Strapless Strap-on.
BDSM Fun
Are you ready to get kinky? Want to take your sex life to the Fifty Shades of Grey level? There are so many ways to play that choosing where to begin gets overwhelming quickly. For anyone curious about bondage, start with a kit like the Easy Toys Beginners Bondage Set. Want to try spanking in a new way? Choose something like the Scandal Round Double Paddle. 
Roleplay Fantasies
You don't just want to try new sexy things, you want to get into character when you do it! Roleplay fantasies are a great way to explore desires, try out new kinks, and just have fun with your sex life. No matter what your roleplay fantasy is, there's a sexy costume for it. Got a schoolgirl fantasy? Try the As If School Girl costume. Pick Tuxedo Boxers for your billionaire/secretary fantasy.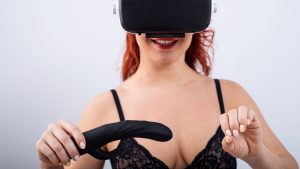 Long Distance Relationships
Being apart from your partner at any time of year is difficult, especially during the holidays. But in 2020, it's probably been worse than usual thanks to COVID-19. Make this year special with sex toys you can enjoy together even when you're apart.
We-Vibe
Anything We-Vibe is a good option for long-distance couples. Thanks to the We-Connect app, you can control each other's vibrator. You decide on your partner's setting, and they decide yours. We-Vibe Melt is perfect for someone who wants clitoral stimulation. We-Vibe Ditto is perfect for a partner who loves prostate massage.
Kiiroo
Kiiroo sex toys are an investment, but they're worth the cost. Why? Because they give you both a virtual reality experience. When you pair each toy together, you can feel what your partner does with their toy. The Kiiroo Onyx+ and Pearl2+ Kit are perfect for a lot of couples. If that pairing doesn't work, you can put two Onyx toys or two Pearl toys together instead.
Conclusion
You don't have to wait for the holidays to buy a couples sex toy. Whenever the urge strikes, think about what kind of sexy fun you want, and then go get a new toy to make it happen. Start with these recommendations and then let your desires help you explore even more pleasure!