We-Vibe is known for its powerful vibrations, unique vibrators, and customized pleasure. They offer sex toys for multiple parts of the body, to enjoy alone or with your partner. If all you know about We-Vibe is a single product, like We-Vibe Sync, you're missing out on an entire range of pleasure.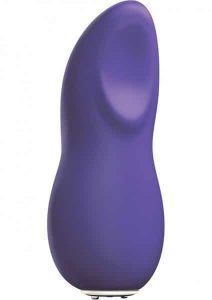 Check out these 13 We-Vibe vibrators designed to help you get off in multiple ways!
Touch
One of the smallest and simplest We-Vibe options, the We-Vibe Touch is just as powerful as any other vibrator on this list. It's a cross between a finger vibrator and a bullet vibe and designed for pure clitoral stimulation. Touch comes with nine vibration modes, and like all We-Vibe toys, it's made of soft silicone for your comfort.
Wish
Imagine the discretion of a palm massager combined with the power of a wand massager, and you've got the We-Vibe Wish. This clitoral stimulator fits in the palm of your hand to provide pure external pleasure. The tapered tip makes it easy to use it all over the body.
Melt
The We-Vibe Melt is one of the newest additions to the brand's line-up, known as a Pleasure Air™ stimulator. Surround your clit with pulsating waves and gentle suction. It includes 12 levels of stimulation, but if you use the We-Connect app, you can customize your pleasure.
Moxie
If you're looking for a discreet way to play in public, look no further than the We-Vibe Moxie. This panty vibrator sits comfortably in your panties and against your clit. Use the remote to provide as much teasing pleasure as you crave. Wear it out on a date or around the house, and to kink up your fun, let your partner decide how much or how little sensation you get.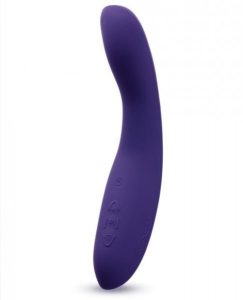 Rave
Do you prefer internal pleasure? We-Vibe Rave is the G-spot vibrator you need. Choose from one of the 10-plus vibration modes to find the intensity that works best for you. As you play, twist this soft, curved, asymmetrical vibrator to hit all the right spots for your pleasure.
Bloom
We-Vibe Bloom offers a gentler kind of pleasure while also strengthening those all-important pelvic floor muscles. Part vibrator, part kegel exerciser, Bloom provides progressive weights and plenty of vibrations to turn you on, strengthen your body, and get you ready for whatever sexy fun you crave most.
Ditto
Vibrating butt plugs, like the We-Vibe Ditto, provide so much more stimulation and comfort than their non-vibrating counterparts. Add lube, use the remote control, and find the setting (out of more than 10) to give yourself the anal pleasure you want most. Be prepared to never want to use another butt plug again once you try Ditto.
Vector
While you can use the Ditto as a prostate massager, the We-Vibe Vector is made for it. It targets both your prostate and your perineum for double the pleasure. The adjustable head and flexible base make sure Vector fits your body comfortably. And the two motors offer double the stimulation and vibrations with all the power you expect from We-Vibe.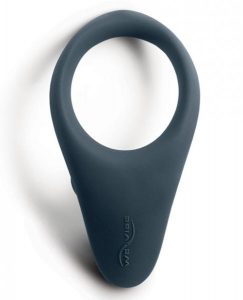 Verge
We're not done with backdoor pleasure, yet. We-Vibe Verge is both a penis ring and perfect for your perineum. The soft silicone feels amazing against your most sensitive parts, and you can enjoy it alone or with a partner. Connect to the We-Connect app to customize the vibrations for maximum fun.
Pivot
All penis rings can be enjoyed alone, but vibrating rings like the We-Vibe Pivot are made with couples in mind. With each thrust, your partner's clitoris will feel powerful vibrations. The penis ring keeps you hard for as long as possible, so you can both enjoy all the sensations the Pivot can provide.
Unite
We-Vibe is known for making couples sex toys and provides a range of options from basic to advanced. The We-Vibe Unite is a clitoral and G-spot stimulator great for solo fun but also perfect for couples during penetrative sex. It's their most basic option among this range, but that doesn't mean it's not powerful and effective.
Match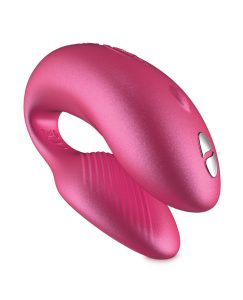 Ready to level up from the Unite? It's time to consider the We-Vibe Match. The design and stimulation are the same — G-spot and clitoral pleasure. But there are more options for users including 10 vibration modes and 10 levels of intensity. Not only do you get more options, you get more pleasure, too.
Chorus
Consider the We-Vibe Chorus an upgrade in two ways. Not only is it the more advanced option beyond Unite and Match, but it also replaces the We-Vibe Sync. Chorus offers a bunch of extra features you won't get anywhere else. Increase the stimulation through touch-sensitive receptors that respond to your movement, and the Squeeze Remote allows you to increase the intensity simply by squeezing your vaginal muscles.
Conclusion
We-Vibe makes some of the best, most technologically advanced vibrators available to purchase. And they believe in giving people options. No matter what kind of orgasm you crave and what kind of stimulation you love, they've got something to get you off in all-new ways.
Have you tried a toy by We-Vibe, either on this list or something else? What did you think? Share in the comments below!