Not all dildos are made the same. They come in different sizes and colors, with different textures, girths, and lengths. Those are the obvious differences. But there's also a clear difference between a high-quality silicone dildo, like those made by Tantus, and nearly everything else on the market.
If you're looking for a colorful, fun, and well-made dildo, look no further than Tantus. Here are just 12 to get you started!
ProTouch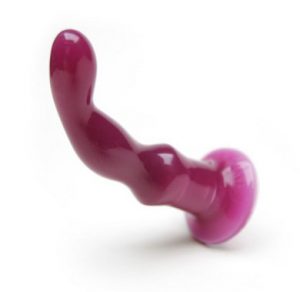 Are you looking for your G or P-spot? If so, then you've probably heard about using your fingers in the "come here" motion. The Tantus ProTouch makes that easier than ever with a dildo made to replace your fingers. Even better, it includes a mini massager to increase your pleasure while you play.
Super Soft
Tantus Super Soft dildos come in a variety of styles, colors, and sizes. What makes them unique is just how soft they are. For anyone who doesn't want a rock-hard shaft but prefers something pliable and flexible, Super Soft may be exactly what you need.
Uncut #2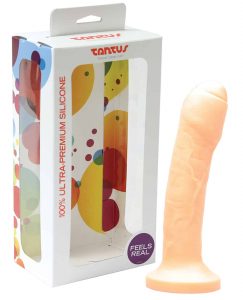 If you've never played with a dildo or penis that wasn't circumcised, here's an easy way to make a fantasy come true. The Tantus Uncut #2 offers you a realistic dildo with a soft outer layer and firm inner layer. It's highly detailed to look and feel as real as possible.
Goddess Handle
Most dildos aren't designed to be held for very long, but the Tantus Goddess Handle is made with ergonomics in mind. It's perfect for thrusting, whether you masturbate solo or you enjoy it with a partner. The curves and twists make this dildo both beautiful and effective.
Mini Magma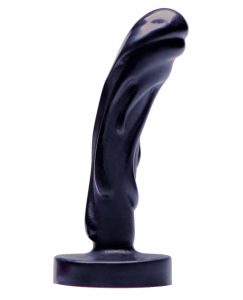 Not every dildo has to be a giant. The Tantus Mini Magma gives you all the pleasure you crave in a smaller package. It's great for beginners or those with more experience but who want something smaller. The curved and ridged shaft is perfect for G-spot or P-spot fun.
Echo
What gives the Tantus Echo its name? It could be the way your cries of pleasure echo around a room, but it's really for the echo effect in the shaft. The head of the dildo is repeated multiple times to create stimulating ridges. Turn on the micro-mini massager for extra sensation and pleasure.
They Them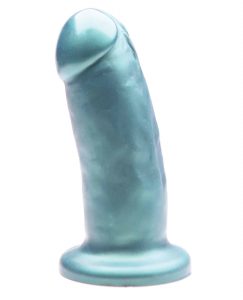 Because the D doesn't equal gender and anyone can enjoy the thrusting, filling pleasure of a dildo, the Tantus They Them is for anyone and everyone. This short and thick toy is made from Tantus's Super Soft silicone formula and it's harness compatible so you don't have to enjoy it alone.
Charmer
Looking for a dildo that charms you with pleasure? Look no further than the Tantus Charmer, a beautiful and stimulating toy that's perfect alone or with a partner. The many ridges guarantee you'll not only find your G or P-spot, but you'll enjoy the process, too.
Destiny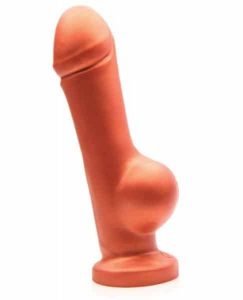 Do you want a dildo that looks like the real thing but in beautiful colors and works well in your harness? It's time to give the Tantus Destiny a chance. The ridged head feels amazing during penetration while the testicles add a realistic touch to your sexual fantasies.
Curve
The name says it all. The Tantus Curve is designed to reach all of your hotspots for maximum pleasure. This medium-sized dildo looks gorgeous and feels amazing, mimicking the perfect angle for G or P-spot pleasure during penetration.
Silk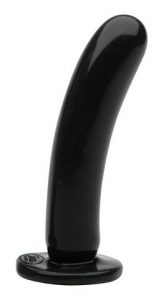 Not every dildo needs to have a bunch of lumps, bumps, and ridges to feel good going in. The Tantus Silk is smooth and straight. It's narrow and comes in different lengths, so it's perfect for beginners to any kind of penetration as well as experienced players. The expression "smooth as silk" takes on a whole new meaning with this dildo.
Buzz
Want to add something extra to your penetration fun? The Tantus Buzz offers everything you love about a silicone dildo with a little extra stimulation courtesy of the removable micro-mini massager. This variable speed vibrator adds a bit of buzz to your hum of pleasure.
Conclusion
Tantus makes dozens of styles of dildos because they know one size doesn't fit all in penetrative fun. When you want a high-quality dildo that looks great, feels amazing, and gives you multiple ways to play, start with a Tantus dildo.