Over the last few months, it's likely you've had to make a lot of adaptations to your everyday life. Faced with the prospect that you might not be able to see your parents for months, you may have taken the decision to move back to your family home. This comes with serious perks but also means your privacy may be slightly compromised. You can't always be out and proud about your sex toys.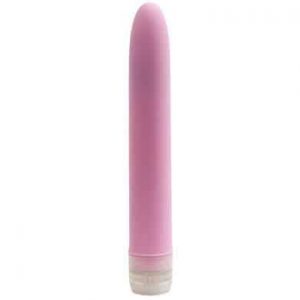 If you desperately need a toy in disguise, these are the best ultra-discreet sex toys to use during lockdown.
Velvet Touch 7" Vibe
The Velvet Touch Vibrator is great for beginners or anyone who wants to keep it simple. It's seven inches long and one inch in diameter making it super sleek and easy to conceal. It also offers multiple speed vibrations so you can use it in a way that really suits you and comes in a range of really pretty colors.
Amethyst Rain Glass Butt Plug
The Amethyst Rain Glass Butt Plug is a perfect addition to your collection if you're looking for something small and easy to use but lots of fun. It has a wide base for safety and retains both heat and cold if you're into temperature play.
Vibrating Silicone Anal Beads
Typically, anal beads aren't the easiest thing to keep hidden. However, the Vibrating Silicone Anal Beads are not only really discreet but they're really fun to use, alone, or with a partner. They're six inches long and get gradually wider for increased pleasure and comfort.
Blush B Yours Dildo
Just because you want your dildos to be discrete doesn't mean you can't have a little bit of fun. The Blush B Yours 11.5 inch Sweet and Hard six comes in a range of fun colors and has a suction cup so you can take it into the shower should you want.
Satisfyer Partner Multifun 2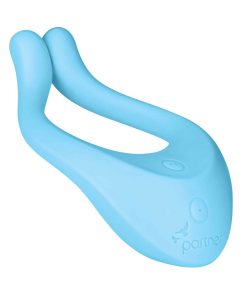 If you like to get your money's worth out of a sex toy then the Satisfyer Partner Multifun is for you. Designed in a U shape, it can pleasure the penis, nipples, and much more. It has three motors and over 100 vibration settings.
We-Vibe Moxie Panty Vibe
The We-Vibe Moxie Panty vibe is the definition of a secret sex toy. It fits perfectly in your underwear and stimulates your clitoris. It's quiet so no one will have a clue you're using it and has a clip to secure it in your underwear.
Satisfyer Pressure Wave
The Satisfyer Pressure Wave is sleek in design and works with the curves of your vulva to provide stimulation and pleasure. It's small, quiet, and easy to hold making it ideal for using for a little bit of private alone time.
Classic Crystal Jellies Dildo
The Crystal Jellies eight-inch dildo is perfect when you want the feeling of the real thing but in a really fun shocking purple. It's flexible, textured, and made out of a phthalate-free body-safe material.
Dual Clit Flicker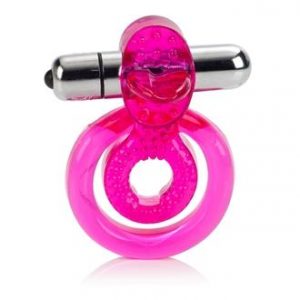 Discreet toys don't just have to be used alone. The Dual Clit Flicker works as a double penis ring and vibrator meaning everyone feels the sensations of the toy. It's soft and flexible so comfortable to wear and the vibrator makes the tongue function move against your clitoris.
Screaming O Ring
The Screaming O Ring is super-stretchy and a gel-like texture that works to make erections harder and last longer. It should fit snug and comes in a range of sizes for maximum pleasure.
Conclusion
Showing yourself some self-love and getting some alone time is crucial, especially in times of stress like lockdown. When you orgasm your brain releases serotonin, dopamine, and oxytocin which leaves you feeling satisfied and at peace with the world.
If you're in lockdown with other people it can feel hard to get the sexy time to yourself that you usually get. However, that doesn't mean you should give up on your sex toys complete. These ten toys are super discreet and provide hours of fun.
Did a discreet sex toy get you through lockdown? Share with us in the comments!