Sex toys can be a really fun way to explore what you like and spice things up in the bedroom, whether by yourself or with a partner. There are so many toys and products on the market. It can take some serious exploration to find the best ones for you.
However, all sex toys can be made even better with accessories, for them or just for the bedroom. Using oils to give a massage can be a really decadent way to treat a partner. Similarly, lubricants and body lotions can ease foreplay and add another dimension to action between the sheets.
If you'd like to add something new into your bedroom fun but are unsure of where to start, here are ten super accessible and fun bedroom accessories to try!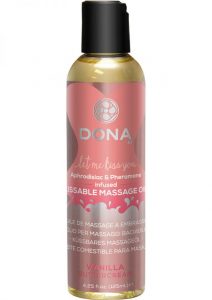 Dona Kissable Massage Oil
The Dona Aphrodisiac and Pheromone Infused Kissable Massage Oil in Vanilla doesn't just smell really good. It's extremely luxurious and incredibly tasty. You can use it on yourself or with a partner in the bath or shower to add a whole other dimension to fun in the bathroom.
Jack and Jill Water-Based Lube
Water-based lube is one of the most accessible ways to start exploring accessories in the bedroom. It's not sticky or tacky and is toy friendly. You can also use it alongside condoms and it won't leave a residue. Try Jack and Jill Water-Based Lube for an easy way to reduce all kinds of friction in your sex life.
Oralove Due Flavored Lube
If you've used lube before and want to spice things up then the Oralove Delicious Duo flavored lube is perfect for you. It works in the same way as normal water-based lube. However, it has the added element of being warming or tingly making it super pleasurable to use alone or with a partner.
Earthly Body Velvet Body Lotion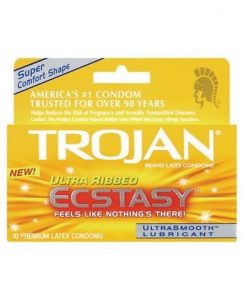 Moisturizing to ensure that your skin feels beautifully soft can be a great step in self-care and leave you feeling really sexy. However, this doesn't have to be a step you do alone. By using the Earthly Body Velvet Body Lotion in Moroccan nights with a partner, you won't just smell and feel amazing, it may add another step to foreplay bringing you closer together.
Trojan Ribbed Condoms
Safe sex is super important but why not make it interesting by changing up the condoms that you usually use? Trojan Ribbed condoms are thin giving them an incredibly natural feel so the partner wearing it gets more sensation. They're also ribbed adding another element of pleasure for the partner on the receiving end.
BJ Blast Oral Sex Candy
BJ Blast Oral Sex Candy proves that oral is anything but dull. Not only do the strawberry and cherry flavors taste really good, but the candy can also add another level of pleasure when you go down on your partner. Similar to pop rocks, the candy fizzes on your tongue. You'll both get a new experience when you try this special candy out in the bedroom.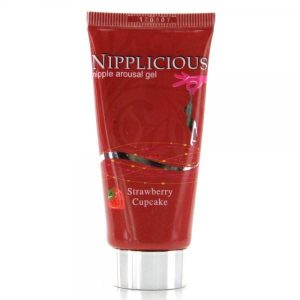 Nipplicious Nipple Gel
Whether by yourself or with a partner, a lot of pleasure can be derived from playing with your nipples. Nipplicious Nipple Arousal Gel is an edible, flavored gel that can add a tingling sensation when used with a partner. Use it as part of your kinky nipple play or to experiment with new sensations.
Universal Toy Cleaner with Aloe Vera
One of the essentials, when you have sex toys, is owning toy cleaner. Being able to keep your toys clean while also using products on them that won't harm you next time you use it is so important.Universal Toy Cleaner with Aloe Vera thoroughly cleans your toys without leaving harsh smells.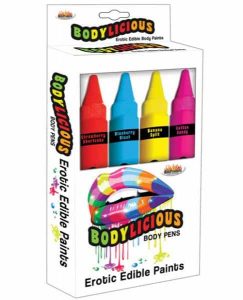 Bodylicious Edible Pens
If you consider yourself a creative then the Bodylicious Edible Pens will be a perfect addition to your bedroom activities. They come in a pack of four and are flavored. You can decorate your partner's body with them and then when you finish, simply wipe or lick it away. Everyone gets a sweet and sexy treat with these pens.
Kama Sutra Massage Tranquility Kit
Body lotions and oils add a special something to normal bedroom activities. The Kama Sutra Massage Tranquility Kit includes five different scented oils to either relax or excite your partner. Each includes essential oils and smooths out the skin. Use them for a sensual massage either as foreplay or make it the main part of the sexy fun.
Conclusion
While lubes, lotions, and oils seem like a small step, they can make a world of difference to your sex life. You can invest in some accessories to indulge yourself and add to your self-care routine or use them with a partner. They can be a great way to add fun, sexiness, or sensuality to make your sex life a little bit different.
Have you tried any of these sex toy accessories or will you try them at some point? Comment to let us know which one caught your eye!